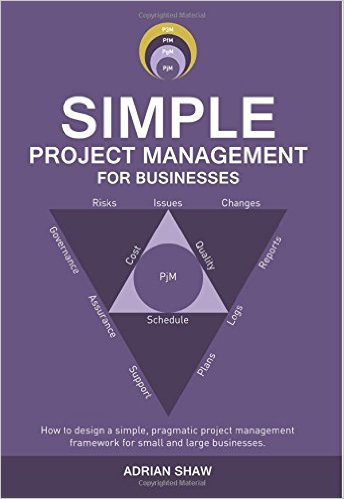 Thank you for your interest in my new book, which provides the information required to enable businesses (both small and large) to create and implement a simple, pragmatic framework of standard processes, tools and templates that will enable them to consistently and effectively deliver projects successfully.
If you are convinced that project management has to be complicated, then this is not the book for you. If, however, you would like to keep things simple to ensure success, then this book is exactly what you need.
Please complete the following voluntary fields. These are not compulsory for accessing the excerpt.  Please note that unless you specify below, you will not be contacted and your details will not be stored.