Microsoft Project Server and Online Implementation
MICROSOFT PROJECT SERVER / ONLINE IMPLEMENTATION SERVICE
SimpleP3M is now pleased to be able to offer, to organisations that are serious about managing their  portfolios of projects and programmes, implementations of Microsoft Project Server (the on-premise solution) and Microsoft Project Online (the cloud solution). Provided by some of the most experienced and capable individuals in the UK at doing so, SimpleP3M will optimise the configuration of the toolset functionality to match your company's approach to project, programme and/or portfolio management (P3M).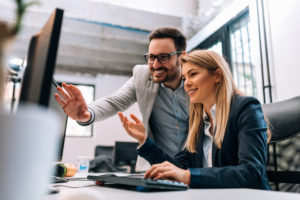 Why Microsoft Project Server?
Installed on a central server within your business, Microsoft Project Server is a tool that supports organisation-wide project, programme and portfolio management. Unlike the standalone version of Microsoft Project, it centralises storage and administration, enabling all projects and/or programmes to be saved together in one place, accessible to all concerned, rather than as scattered files on multiple computers or servers. This means you can gain valuable oversight of how all live projects and/or programmes are performing.
Additionally, you can get full sight of which tasks on which projects and/or programmes resources are allocated, if they are overstretched, or if they have any further capacity to help on other projects and/or programmes.
Microsoft Project Server enables organisations to control projects and/or programmes to work within a defined framework and relieves project and/or programme managers from the manual task of collecting information for reporting purposes.
Project team members can view their individual tasks and are able to report actual hours or the progress made directly into the system, as part of an efficient update cycle. As well as plans, documents and logs relating to each project and/or programme can also be stored in the central repository, resulting in better and more efficient collaboration.
What is Microsoft Project Online?
With all the advantages of Microsoft Project Server, Microsoft Project Online is a subscription-based solution that does not require a central server infrastructure, but instead uses the Microsoft cloud, and can be integrated with Office 365. This option offers you the additional benefit of accessing all the latest functions and features as and when they are released.
Whether you are looking to implement Microsoft Project Server or Microsoft Project Online, give us a call to discuss how we can help you do this successfully on 07725 950775.
For more information, or to arrange a call or appointment contact SimpleP3M using the form below.