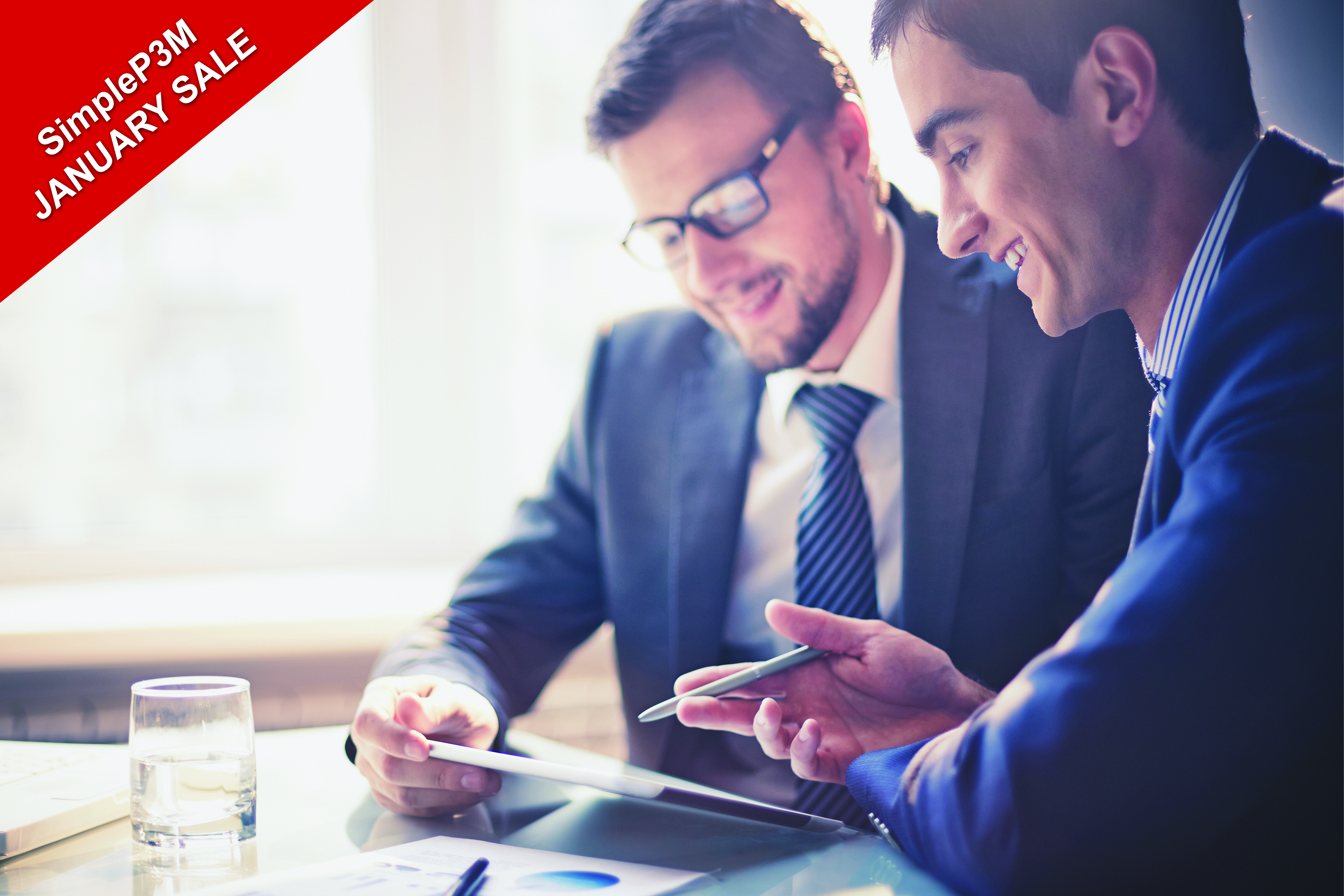 January Sale
I am currently offering new customers a FREE, no obligation P3M3 scoping meeting / assessment for their business.
If an important part of your business is to select and deliver projects (and possibly programmes), but you are not doing this effectively, then I can help to determine the reasons behind this and suggest the way forward.
Perhaps you have implemented a project management software tool but are struggling to gain the expected benefits from doing so, or maybe you are thinking about investing in one. Or you might just be wondering how to go about improving your project, programme and/or portfolio management (P3M) capabilities in terms of People, Process, Organisation and/or Technology.
Whichever, it is well worth taking up this opportunity of a FREE assessment (such as P3M3®, of which I am an accredited assessor), from which you will obtain a measure of your current capabilities as well as recommendations on how to improve in order to achieve higher targets and reap the rewards of doing so. The recommendations will include those for People, Process, Organisation and Technology.
To discuss or arrange a FREE assessment (P3M3® or otherwise), please contact me. I am conveniently based in Milton Keynes and serve clients in the Buckinghamshire, Hertfordshire ad Bedfordshire areas. Please note that I am offering a FREE assessment/scoping meeting to new customers only and within a reasonable travelling distance from Milton Keynes, which will be at my discretion.
To take advantage of this great offer, be sure to book by 31st January for available appointments until the end of March.
Contact SimpleP3M using the form below and receive a call back to arrange an appointment, or to discuss your requirements.
Refer a Friend
Recommend SimpleP3M consulting services to a friend or associate and receive a day of consultancy free of charge.
Refer a business to me, and if they go ahead with an assessment or book consultancy services you will be rewarded with a thank you bonus for each successful referral. Choose from either a FREE one day P3M3 Assessment, or a FREE full day of project, programme and portfolio consultancy.
As soon as your friend or associate provides a purchase order, it's simply a case of getting you booked in, or you can bank the day for when you need it next.